Long-term trends in atmospheric oxidation–emissions control and drought effects
We have multiple analyses underway describing interannual trends in atmospheric oxidation mechanisms across the U.S. due emission controls and drought. We are investigating effects in cities and National Parks. Read the Science Magazine News article on our 2019 drought paper.
From Demetillo et al. (2019): Effects of severe drought on atmospheric isoprene concentrations and the isoprene-temperature dependence in California cities.
From Demetillo et al.: Drought-influenced VOC changes were largest enough to alter ozone production chemistry.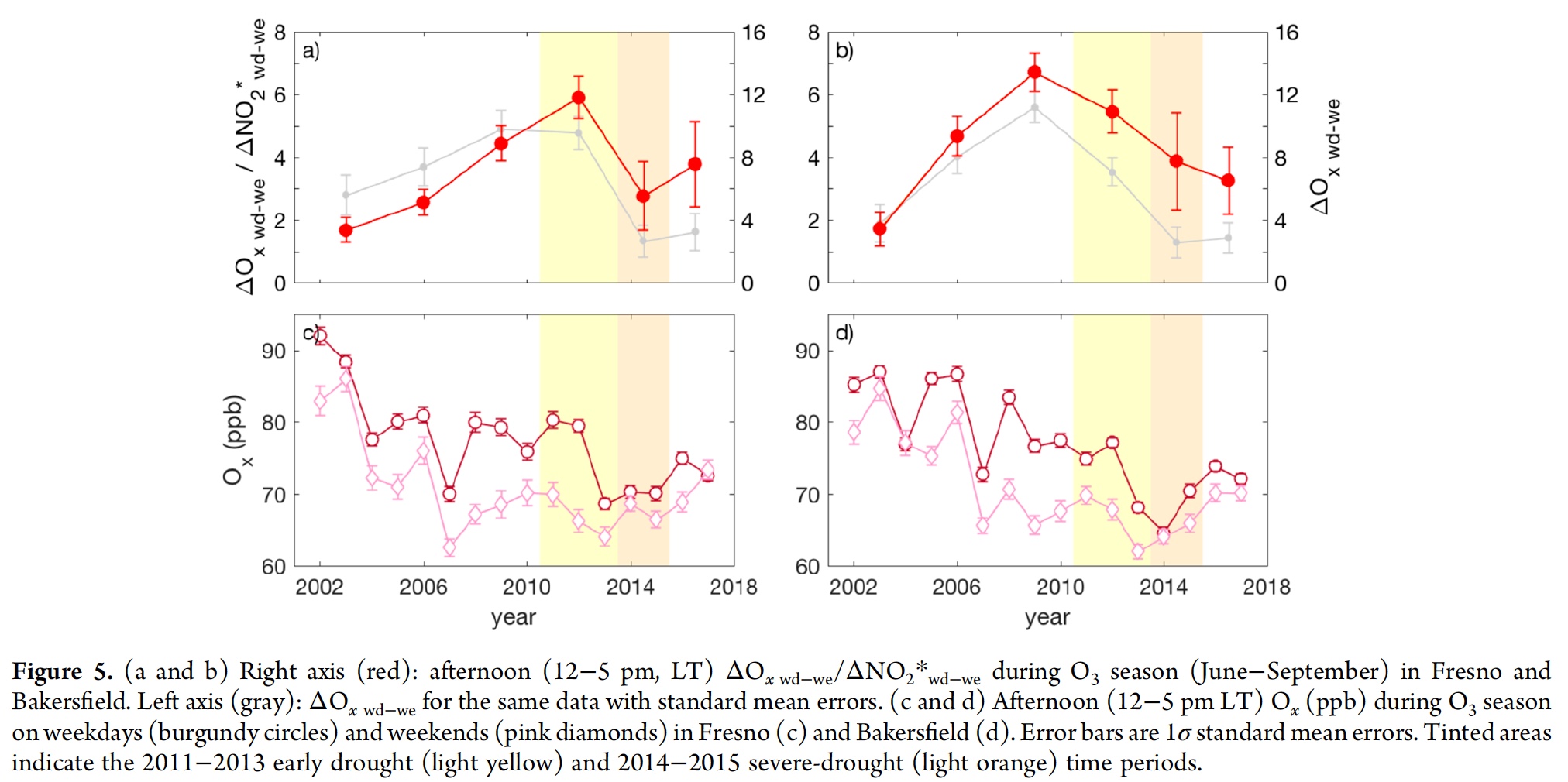 From Buysse et al.: In Sequoia National Park, NOx emission controls have been less effective at times of year when plants are more ozone-sensitive.